welcome to hunt & gaunt optometrists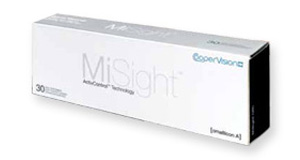 CooperVision understand that more children in urban areas are developing myopia. While glasses and soft contact lenses can correct the condition, until now, they have been unable to slow its rate of progression. That's why CooperVision developed MiSight®as part of their Myopia Management System™. 
MiSight daily disposable contact lenses not only optically correct existing myopia, giving clear distance and near vision, but MiSight has also been proven to slow the progression of myopia in most children.
To learn more about MiSight:
get in touch
mt eden branch

  (09) 630 3785  

  3 Walters Road, Mt Eden, Auckland
Mon-Fri: 8.30am - 5.00pm
Sat: 9pm - 1.00pm
---
Titirangi branch

  (09) 817 4380 

  517 South Titirangi Road, Titirangi, Auckland
Mon-Fri: 9.00am - 5.30pm
Sat: 9.00am - 1.00pm